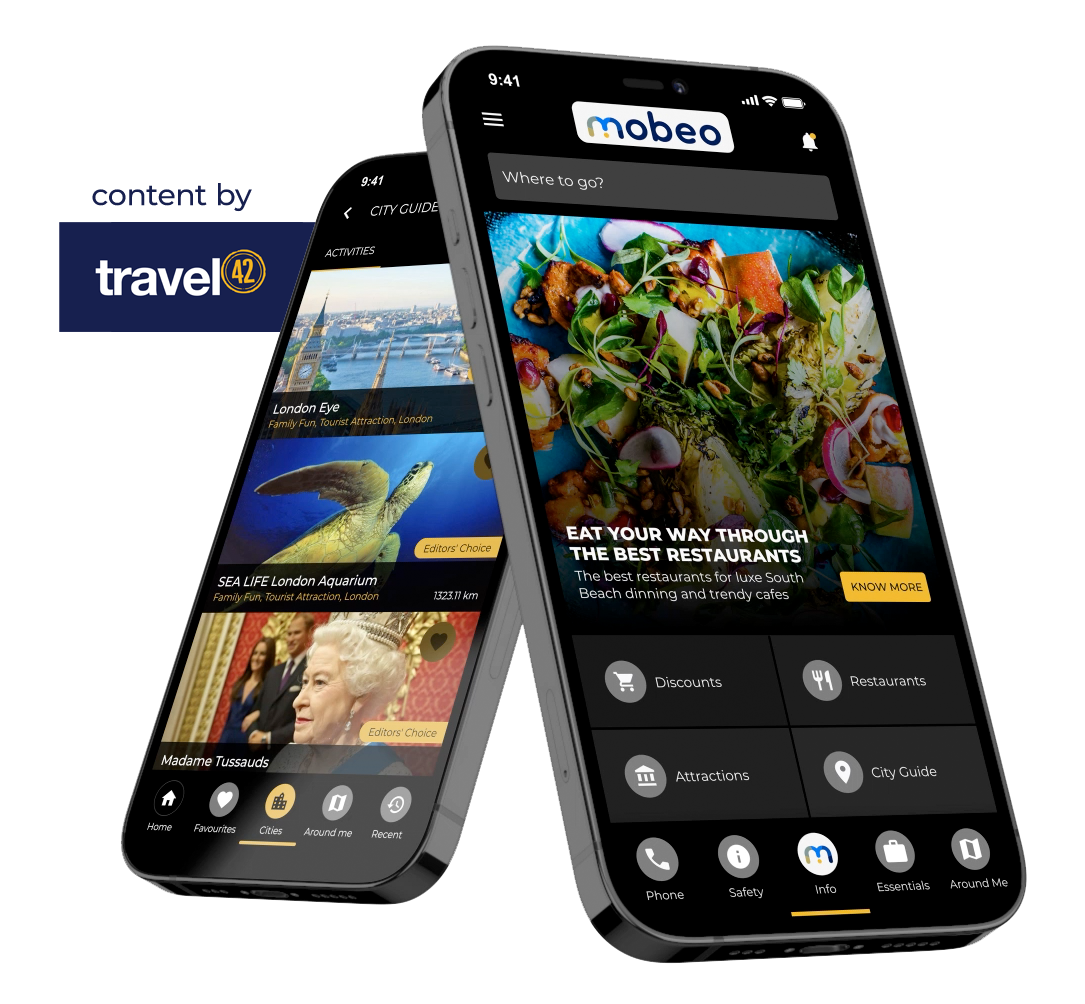 Connect. Explore. Communicate.
Elevate your client's international travel experience with internet data, free worldwide calls, and destination information.
FEATURES
Partner
Mobeo eliminates roaming costs for travelers from all origins traveling to more than 100 countries.
The app is a compelling solution for Travel Professionals looking to add value to their travel services.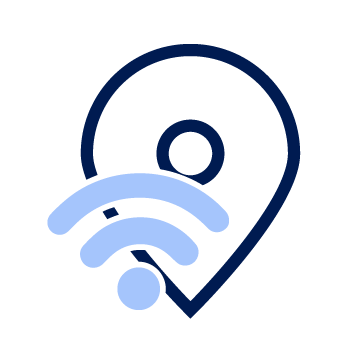 Offer connectivity & destination information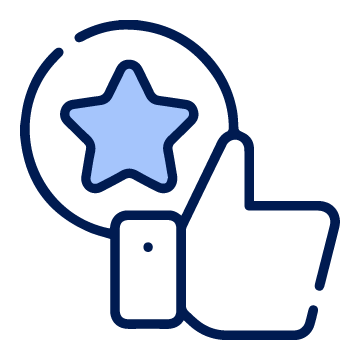 Grow satisfaction and loyalty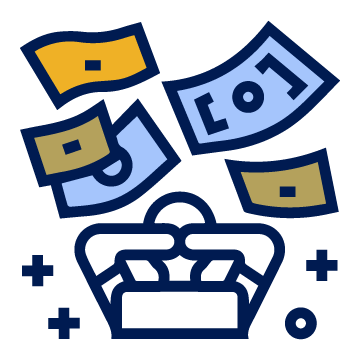 Generate passive income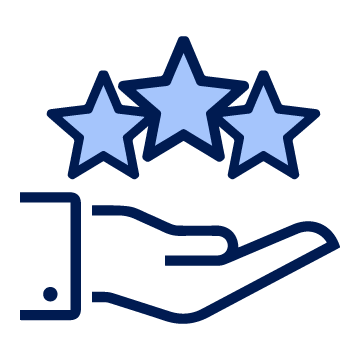 Differentiate your services
FEATURES
Client
With the convenience of Mobeo, make your client's travel experience smooth, enjoyable, and stress-free from start to finish.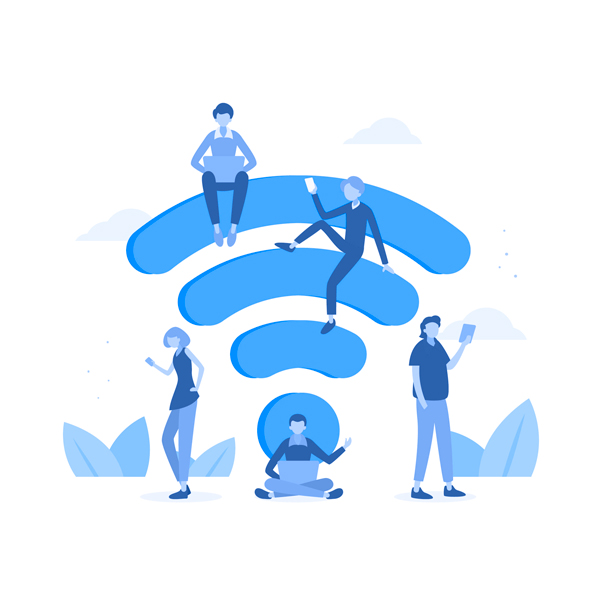 Provide your traveler with internet data that allows them to utilize their smartphone's apps as they would in their home country and share it with other devices.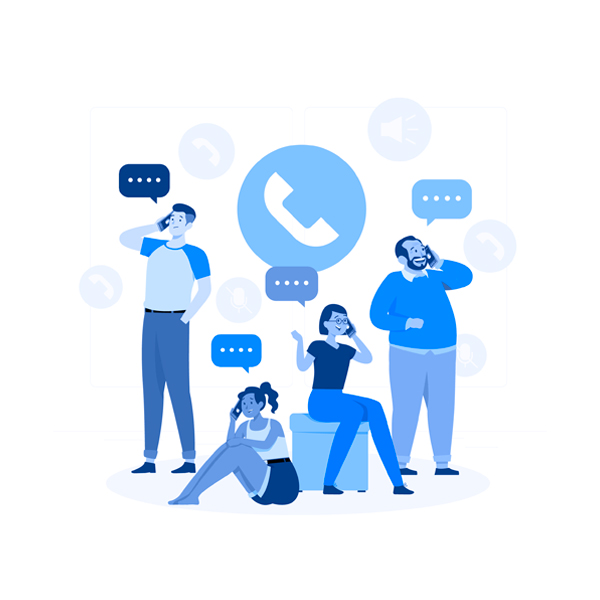 The app includes a dialer that the traveler can use to make local and international calls at no extra cost.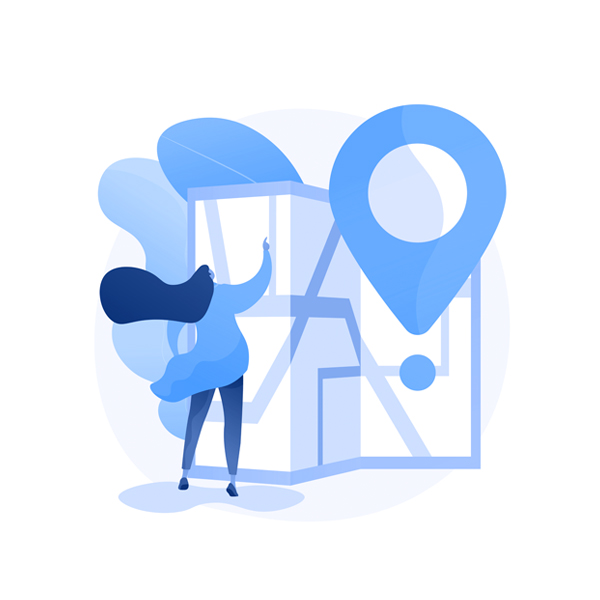 Mobeo's City Guide, enriched with travel42 content and nearby Essentials for local services, allows your clients to delve into a destination like a local.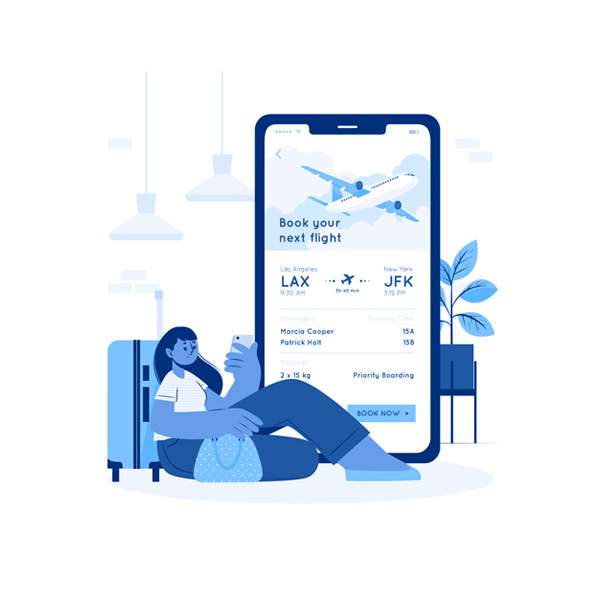 Coming soon
Keep your passenger informed with real-time flight and airport information, including departure and arrival times, delay notifications, cancelations, and gate changes.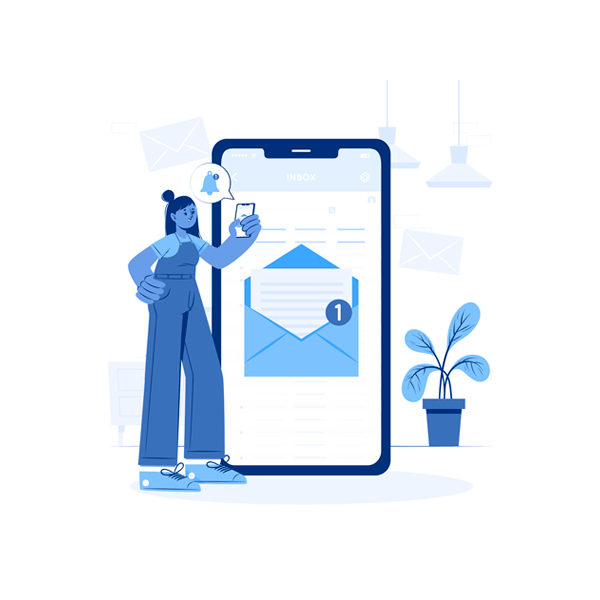 Coming soon
Ensure your traveler's peace of mind by keeping them informed of pertinent local updates.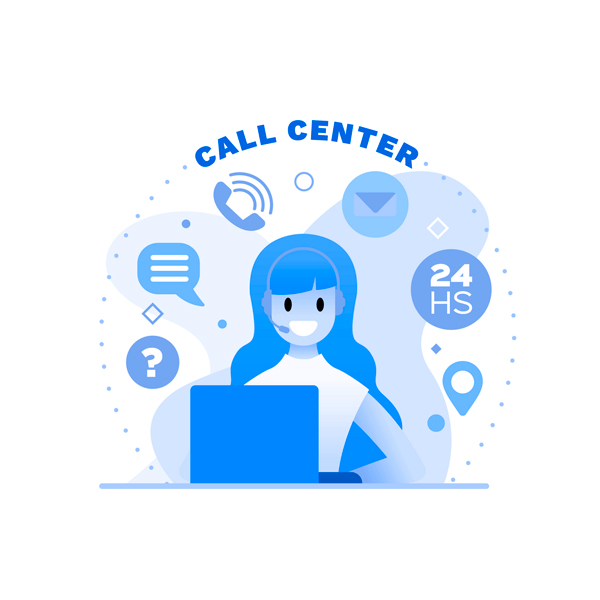 Coming soon
Mobeo's global call center assistance for emergencies can be easily accessed with just the tap of a button, providing your clients with a sense of reassurance.
The Mobeo process
Become a Partner
Ordering and activating Mobeo is a straightforward process, with multiple daily plans at an attractive cost.
Travel Professionals can effortlessly boost the traveler's satisfaction and receive a commission on all tied sales.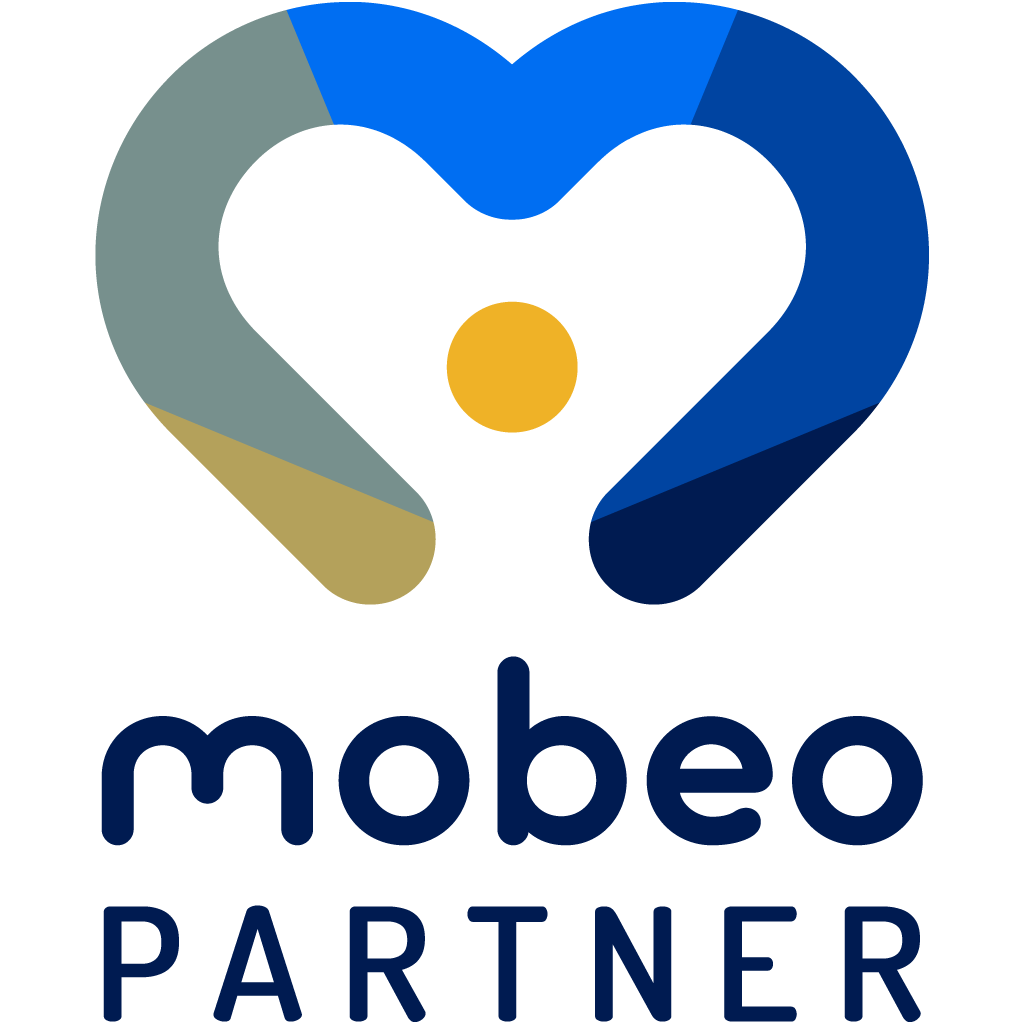 01
Sign up
02
Promote and sell
03
Earn commission with referral
The Mobeo process
As a Traveler
Method 1 - via email
---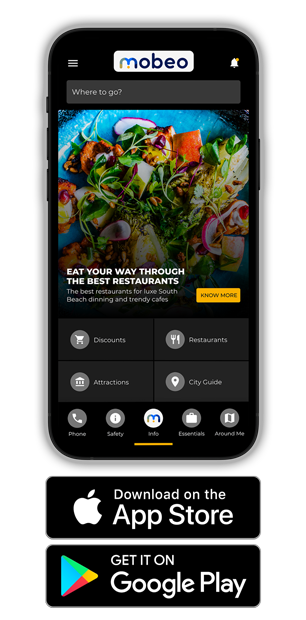 Downloads Mobeo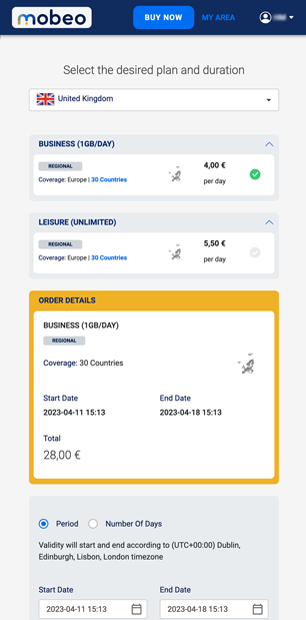 Agent orders for client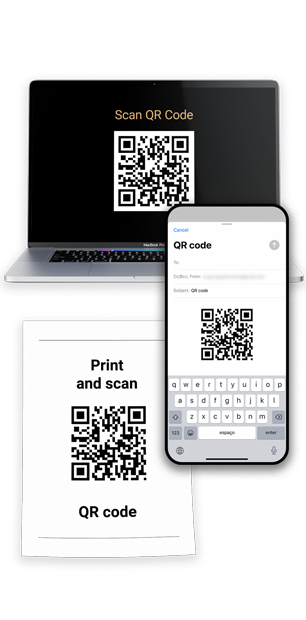 Client receives voucher by email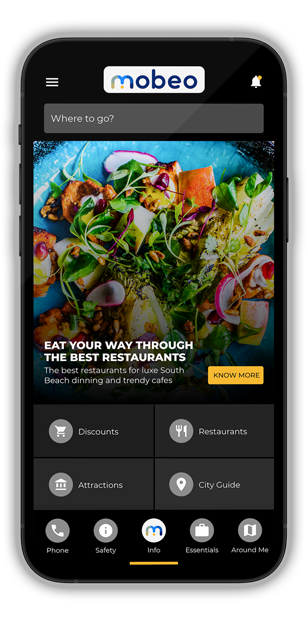 Takes advantage of Mobeo
Method 2 - via App
---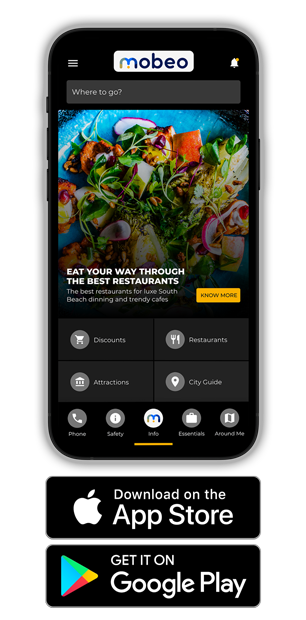 Downloads Mobeo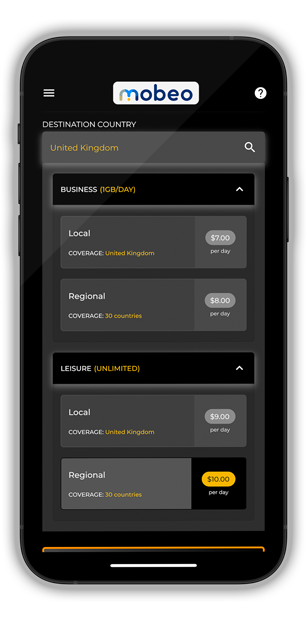 Buys a plan in the app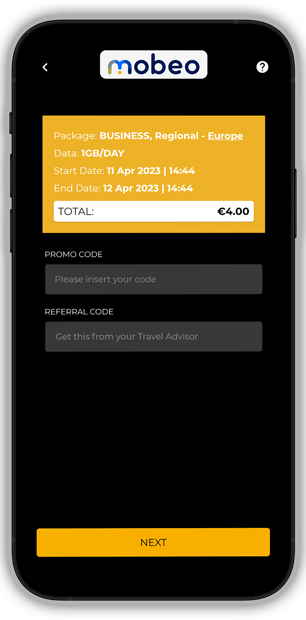 Inserts Agent's referral code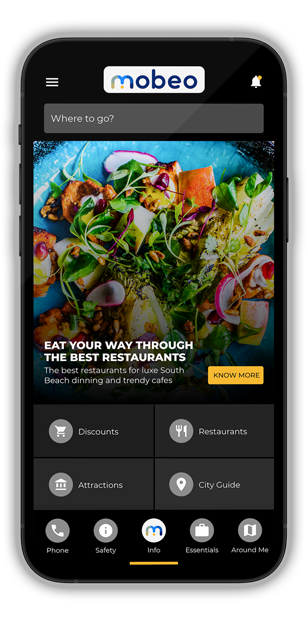 Takes advantage of Mobeo
Stephanie W.
Travel Agent
The online portal was easy to manage, and the materials provided by Mobeo were helpful to share with my clients.
Nicole P.
Travel Agent
This costs less than roaming and once you set it up, there's nothing else to think about. I will absolutely use this in the future and definitely recommend to my travelers.
Anne R.
Travel Agent
I'm happy with their service and will use them again for future client trips (as well as personal trips).
ESIM
Technology

Mobeo operates using eSIM technology.
The future is digital, and so are SIM cards. An eSIM is a virtual SIM card that eliminates the need for a traveler to buy and insert a SIM card from a foreign vendor into their device, to depend on unsecured Wi-Fi connections, or to pay exorbitant roaming charges.
Mobeo's eSIM ensures reliable, fast, and affordable internet hotspot connectivity.
Nowadays, most smartphones are eSIM-enabled, and the list is continuously growing.
IOS
iPhone 14, iPhone 13, iPhone 12, iPhone SE, iPhone 11, iPhone 11 Pro, iPhone 11 Pro Max, iPhone XR, iPhone Xs
Android
Google Pixel 2XL, Google Pixel 3, Motorola G5, Motorola G5+, Samsung Galaxy S21